"A gay person can become a Christian as long as he or she does not 'live the gay lifestyle,'" is a comment I have both heard and read from conservative evangelical Christians, and I have to wonder what constitutes "a gay lifestyle." But what exactly is a lifestyle? According to Merriam-Webster, a "lifestyle" refers to "the
typical
way of life of an individual, group, or culture." (
link
) (emphasis added) The italicized word is crucial for our understanding here: whatever is
typical
behavior of a particular individual or group or people within a culture is considered a lifestyle. However, one may be categorized within a certain group and still not manifest
typical
behavior of that group, and we see evidence of such even within the heterosexual community as much as any other. Not all straight or gay or bi or trans people behave in the same manner.
One will be hard-pressed to find "the gay lifestyle" outlined and defined properly by conservatives and/or evangelical Christians because they tend to sexually-objectify LGBTQ persons: they treat them as either a project to be studied and cured or as a theoretical subject (e.g., "homosexuality" in lieu of human beings with same-gendered, or bi-gendered or pan- or non-binary-gendered, attraction). Some evangelicals even maintain rather nefarious methods of attracting converts. The late Joseph Nicolosi, for example, touts certain celebrities who have "
left a gay lifestyle
," giving potential adherents the sense that all these celebrities now find homosexual attraction morally repugnant, but oftentimes falls far short of demonstrating any semblance of that notion. (That blatant charlantry undermines his and his ministries' integrity.)
If we think of the (mystical and fearsome) "gay lifestyle" in terms of the late 1980s TV show,
Lifestyles of the Rich and Famous
, hosted by Robin Leach, then "the gay lifestyle" can refer to trends in LGBTQ fashion, entertainment (literature, movies, music), politics, and relationships. (
link
) Sadly, this is
not
what conservative evangelicals are referring to when they imagine the dreaded "gay lifestyle," not by a long-shot, as painfully noted by writer David Michael MacFarlane in
The Huffington Post
:
Of course, I have an idea of what my family means when they reference the gay lifestyle. It's what most conservatives envision: sex parties, clubs with names like Dungeon Glory, mesh tank tops, drag queens, assless chaps and [the "sex drug"] Ecstasy [I never found it very sexual]. Asked to provide an example of gays in their natural environment, my family would point to the closest Pride parade. There! (link)
So, anonymous sex, attending bars and nightclubs and the recreational use of certain club-drugs constitutes "the gay lifestyle"? If so, then somebody had better warn all those heterosexual men and women who have anonymous sex, attend bars and nightclubs on the weekends and recreationally use certain club-drugs that they are, in fact, living "the gay lifestyle"! Tell me, my evangelical friends, what exactly is "the straight lifestyle"? Is it holy? Is it one man longing to wed one woman for life and have children? Is that your 1950s
Leave It To Beaver
mentality of straight life? If so then that concept is a farce at best. The time is way past due for you to educate yourself.
If someone argues that most gay men (and some gay women)
typically
behave in a manner of having anonymous sex, attend bars and nightclubs and use recreational drugs and that such reflects "the gay lifestyle," I am forced to push back regarding most straight single men and women, especially the college-aged, who
typically
behave in the exact same manner every weekend of every month of every year in every city in this country. If you intend to label LGBTQ people in typical behavior, and thereby identify them in demeaning terms, then you are forced to do the same with straight people -- heterosexuals, then, live "the straight lifestyle" of sexing, sexting, drug- and alcohol-induced partying and are, thereby, living a life to be avoided. In other words, don't be straight, because straight people behave in deplorable manners.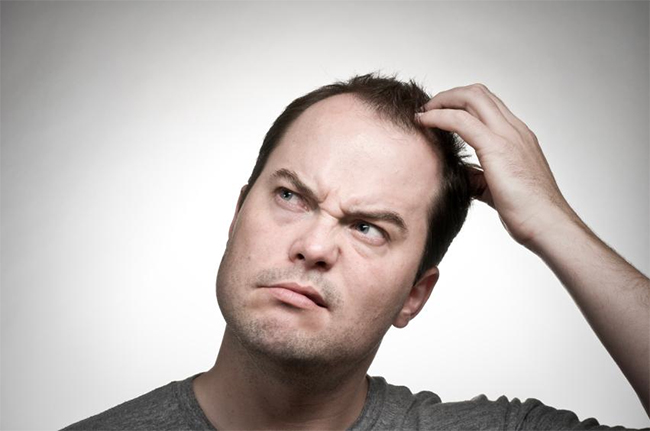 AM I LIVING "THE GAY LIFESTYLE"?

Evangelicals conveniently perpetuate theological amnesia with regard to the subject of homosexuality and in engaging (or, more often than not, refusing to engage) LGBTQ persons. Conservatives and evangelicals tend to look aghast at the behavior of some within the LGBTQ community while granting a free pass to heterosexuals who behave in the exact same manner. They tend to think of homosexuality as pornographic while turning a blind eye to the billion-dollar porn industry of straight men and women. This hypocrisy and double standard of you evangelicals will cease as long as I can write and speak. You have lost all credibility because of your hypocrisy. Repent!

The problem with the world is not homosexuality, not even sexuality in general, but degrees of depravity. Why do evangelicals forget this very basic doctrine? They continue to lament the depraved culture in which we exist but then tend to focus in on homosexuality as though it is a primary reason why God will not bless this country. You fools! Do you not realize that your own hypocrisy and double standards are actually the reason why God refuses to bless the country as well as the church?

How can God deliver into the hands of the church people who need to be reached when the church is too busy judgmentally pointing its hypocritical fingers at homosexuals, sexually-objectifying such people as corporately guilty of living in a context that is imagined by their own misguided and misinformed intuitions, when the problem is actually lodged deep in the heart of evangelical Christians? You thump your Bible and neglect its teachings: "For the time has come for judgment to begin with the household of God" (1 Pet. 4:17). Are there people in the LGBTQ community behaving badly? Yes -- just as there are billions of heterosexuals behaving badly. When did God deliver the gavel of ultimate justice into your self-righteous hands?

Here is my advice: stop perceiving of LGBTQ persons as objects of a sex-act. Start viewing these people for what they are, human beings created in the image of God, people whom God loves, for whom Christ died (and rose again), in whom the Holy Spirit is working. Instead of self-righteously looking at an LGBTQ person as though the individual is an alien from outer space, how about loving them, and getting to know them personally. Your ignorance, which hinders the Gospel, has got to end.