Chapter seven of James White's The Potter's Freedom (Calvary Press Publishing, 2000) is titled "Jesus Teaches 'Extreme Calvinism,'" which is a challenge to Geisler's error of what exactly accounts for classical Calvinism. I laud White's opening statement: "If believing that man is 'so dead' in sin that he is incapable of coming to Christ on his own is 'extreme Calvinism,' then the Lord Jesus Christ beat Calvin to the punch by 1500 years with His preaching in the synagogue in Capernaum recorded in John 6." (153) Let me add to his very accurate statement: If believing that humanity is "so dead" in sin that all mortals are entirely incapable of coming to Christ on their own initiative is "extreme Calvinism," then Arminius, the Remonstrants, and all classical Arminians are actually extreme Calvinists!
As previously stated, Geisler wants to name himself a "moderate Calvinist"; make the typical, infralapsarian Calvinist appear like an "extreme Calvinist"; make supralapsarians appear "hyper-Calvinistic"; leaving us all bewildered as to how to properly categorize genuine, theological hyper-Calvinists; all the while using mixed and distorted views of both classical Arminian and semi-Pelagian theology as "moderate Calvinism." Yet, White makes his own errors, we believe, such as his reply to Geisler: "Jesus teaches that God is sovereign [i.e., exhaustively, meticulously deterministic] and acts independently of the 'free choices' of men." (153) Is this so?
Jesus states: "Beware of practicing your piety before others in order to be seen by them; for then you have no reward from your Father in heaven." (Matt. 6:1 NRSV) So, rewards are granted from the Father to the one whose piety is practiced privately. Here is an example of God acting and reacting with the free choice of mortals. Let us assume, though, that White is referring to what pertains to salvation, that God acts independently in saving someone, regardless of that one's "free choice" to believe. Jesus said, "Everyone therefore who acknowledges [confesses] me before others, I also will acknowledge before my Father in heaven; but whoever denies me before others, I also will deny before my Father in heaven." (Matt. 10:32, 33) God is not acting independently here: if someone acts in this manner, then God will act and respond in an appropriate manner; if someone has faith in Christ, then God will save the soul; God does not save the soul in order for one to believe in Christ. That is a theological putting of the cart before the horse.
Jesus did not teach Calvinism, nor did He teach Arminianism, semi-Pelagianism, Roman Catholicism, Lutheranism or any other theological ism to which we all subscribe. Jesus taught objective, absolute truth, and our task is to learn from and obey His teachings. We take all that He taught, as well as the other authors of Scripture, and we examine them as to how they mesh together into one overall biblical message. James White is not so convinced, however; he believes that Calvinism is the pure teaching of Jesus Christ:
[T]here is no meaningful non-Reformed exegesis of the passage [John 6:37-45] available. As numerous as the attempts of Arminian exegetes to find some way around the testimony of these verses has been, not even a plausible solution has been offered that does not require the complete dismantling of the text, redefinition of words, or the insertion of utterly foreign concepts. One thing is absolutely certain: Jesus taught the complete sovereignty of grace to the people who gathered in the synagogue in Capernaum nearly two millennia ago. If we wish to honor His truth, we can do no less. (153-54)
Were White's assessments not so tragic they would almost be comical. So, White believes that Jesus informed that crowd in Capernaum in John 6 that God has unconditionally elected only some unto salvation, that He Himself will lay down His life and take it up again solely for the unconditionally elect, and that God His Father will irresistibly draw via regeneration His very own unconditionally elect children unto Christ. I can see Jesus now among those first-century Jews: "Listen up, Israelites! I have great news! My Father has unconditionally elected some of you unto salvation, leaving the rest of you [i.e., the majority, cf. Matt. 7:13, 14] in your sins, and to burn in hell forever for His glory. Let me explain." Hence John 6.
Having miraculously fed five thousand men, and likely their wives and children, which could have numbered upward of fifteen thousand people, with only five barley loaves and two fish, as we engage the narrative of John 6, Calvinists would have us believe that the very next day, Jesus taught that same crowd of people that God has unconditionally pre-selected to save some people, and, obviously, has decreed to condemn the rest to eternal separation from Him. I think Jesus did not, in any sense whatsoever, teach such an error.
In a parallel passage of the feeding of the five thousand we have an admission that Jesus "had compassion for them and cured their sick." (Matt. 14:14) Noting that this overtly Jewish crowd -- His immediate audience, that did not include Gentiles, which sheds light on the context of those to whom He refers, i.e., those rejecting Jesus (cf. Jn. 1:11; 6:36) -- was hungry, and the disciples had no food to give them, Jesus' disciples wanted to send the crowd home (Matt. 14:15; Mark 6:35, 36; Luke 9:12). Jesus, however, wanted to feed them, He having felt "compassion for them, because they were like sheep without a shepherd." (Mark 6:34) Though they were rejecting Him, still He loved them, still He cared for them.
Are we permitted to imagine, then, that Jesus had compassion for their physical needs but not their spiritual needs? Is Jesus a materialist, caring only about their stomachs and their physical health (in the healing of their diseases, cf. Matt. 14:14), but cares not about the spiritual state of the souls of the alleged "non-elect"? I think not. At such a rebuttal a Calvinist like James White may quickly allude to the careful parsing between what we call God's common grace, which is given to all, and God's electing grace, which is given to some. God sends the rain (either for blessing or for judgment) on the just and the unjust (Matt. 5:45); but He monergistically saves only those whom He has allegedly unconditionally elected. Where in Scripture is this taught? Among other proof-texts proffered, John 6 reigns supreme.
Having fed thousands of people, on the following day, Jesus wanted to communicate the truth behind that miraculous feeding. Yes, He felt compassion for them, as they were pitiable sheep without a caring Shepherd (cf. Mk. 6:34). But, as with the miracle of the wine at the wedding in Cana, so the miracle of the feeding served as a spiritual symbol.
When the crowd found Jesus the following day, they asked Him at what time He arrived on the other side of the sea. Knowing their true intentions, He answered, "Very truly, I tell you, you are looking for me, not because you saw signs, but because you ate your fill of the loaves. Do not work for the food that perishes [cf. Isa. 55:2], but for the food that endures for eternal life, which the Son of Man will give you. For it is on him that God the Father has set his seal." (John 6:26, 27 NRSV) Jesus had a similar conversation with the adulterous woman at the well: "Everyone who drinks of this water will be thirsty again, but those who drink of the water that I will give them will never be thirsty. The water that I will give them will become in them a spring of water gushing up to eternal life." (Jn. 4:13, 14)
Both the woman at the well and the crowd seemed to have wanted what Jesus was offering (Jn. 4:14; 6:28, 34), but they were unsure as to how to obtain it. The crowd asks, "What must we do to perform the works of God?" (Jn. 6:28) The notion of works was first introduced by Jesus (Jn. 6:27), not by the crowd, so the question is quite valid. Jesus answered, "This is the work of God, that you believe in him whom he has sent." (Jn. 6:29, emphases added) We know that faith, believing in Christ, is not a work (Rom. 4:4, 5); so Jesus informs them that salvation depends not on law-keeping, nor on attempting to be good enough, both of which are impossible. What God requires is faith in Jesus, the divine Son of God, and Son of Man. Jesus was revealing to the crowd of thousands that, no matter how much food He provided for them, they would still be hungry later. But there is a spiritual food upon which one could feed and it endures to eternal life. To what spiritual food was He referring?
When the crowd asked for a sign, as Moses granted the Israelites a sign, in order to authenticate His message to them about believing in Him for eternal life, He informs them that God, not Moses, provided physical sustenance for them in the wilderness. (Jn. 6:28, 29, 30, 31, 32) God provided for the physical needs of their ancestors with bread from heaven (manna). God is now providing for the spiritual needs of all people with Bread from heaven (Jesus): "For the bread of God is that which comes down from heaven and gives life to the world." (Jn. 6:33) After a brief monologue, they respond, "Is not this Jesus, the son of Joseph, whose father and mother we know? How can he now say, 'I have come down from heaven'?" (Jn. 6:42, emphasis added) We must address their response and Jesus' response.
From the response of the crowd, we can assume that they did not understand Jesus' true identity as the long-awaited Messiah, God with us, the one who came down from heaven, who was sent to earth by His Father. As God the Father gave the Israelites bread upon which to feed, so He also offers to all spiritual Bread upon which to feed: "I am the bread of life," exclaimed Jesus. "Whoever comes to me will never be hungry, and whoever believes in me will never be thirsty." (Jn. 6:35; cf. 4:14) Both the "coming to" and the "believing in" Jesus refer to the same act -- an act required of the one who desires eternal life. (cf. Jn. 6:29) In this, He declares Himself the Satisfier of all spiritual hunger and thirst. "Blessed are those who hunger and thirst for righteousness, for they will be filled." (Matt. 5:6; Luke 6:21)
Nor, however, did the crowd understand in Jesus' message that God has unconditionally pre-selected to save only some and not others (the majority). Such is obvious from their noted reaction. Their response regarded Jesus' claim to have come down from heaven, and not the greater offense, that God had unconditionally pre-selected to save only some by decree. Granted their status as God's "chosen" people (cf. Deut. 7:6, 7, 8), they would have naturally rebutted such a claim that God had not unconditionally elected them unto salvation, that is, had Jesus actually made such a claim. In this narrative, their reaction is telling, both in what was and what was not stated.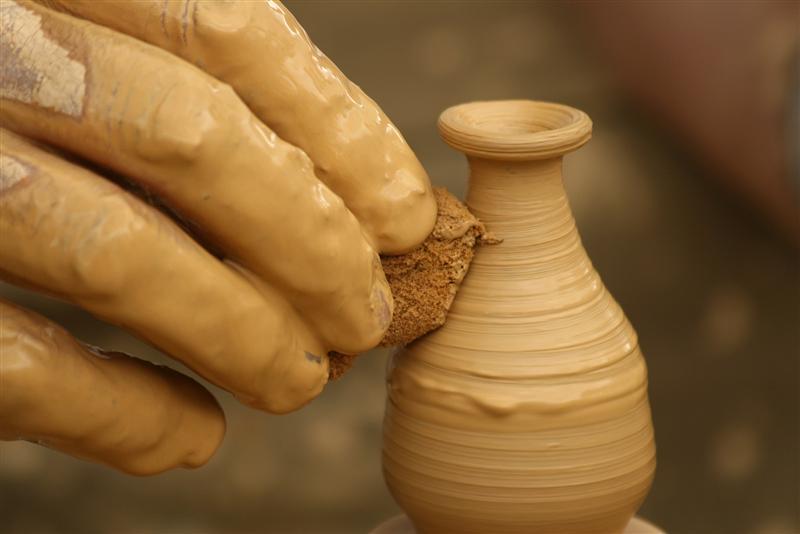 He then tells this crowd of people: "But I said to you [plural: all of you] that you have seen me and yet do not believe." (Jn. 6:36) This corresponds well with their reaction to His message at John 6:41, 42; it also corroborates with His warning earlier: "Woe to you who are full now, for you will be hungry [or, not be satisfied]." (Luke 6:25) Such people desire all the material blessings that God will bestow upon them -- food, clothing, housing, etc. -- but for spiritual blessings they do not hunger or thirst.
Yet, there are people who by the grace of God hunger and thirst for Him, and these are the ones whom the Father gives to the Son: "Everything [pan, accusative singular neuter -- "the whole lot or group or mass," intended to convey a corporate substance] that the Father gives [present active indicative: gives and keeps on giving] me will come to me [i.e., for salvation, and given to Christ as a gift by the Father], and anyone who comes to me I will never drive away" (Jn. 6:37). Whom does the Father give, didōsin (offer, bestow, grant, draw), to Jesus? Will He give Jesus unbelievers or believers? Must not a person, according to Jesus' own words, believe in Him, come to Him (where else shall they go? asks the disciples, cf. Jn. 6:68), and find in Him the satisfaction for one's hunger and thirst?
Yes, the Father will give as a gift to and draw unto Jesus the one who believes in Him (cf.1 Cor. 1:21; Gal. 3:22; Heb. 7:25). The invitation of Jesus was already spoken: "Come to me, all you that are weary and are carrying heavy burdens, and I will give you rest." (Matt. 11:28) Hence God the Father gives "none to Christ," writes Arminian scholar Daniel D. Whedon, "who rejects his teachings [cf. Jn. 6:45] and drawings; none who do not freely consent to be given and go to his Son. Such is the great scheme of salvation."1 The invitation to "come" (cf. Isa. 55:1; Rev. 22:17) presupposes the responsibility of the individual to do "the coming," just as the command to "believe" presupposes the responsibility of the individual to do "the believing." In other words, God does not do "the coming" or "the believing" for us -- we must come to Jesus; we must believe in Jesus; even though God, through the Spirit, must be the Enabler of both.
A note is appropriate here regarding Greek grammar. Calvinists assume that the Father has given the Son His unconditionally pre-selected ones -- a decree having been made from eternity past as to whom God should and should not save. The grammar, however, will not allow for such an interpretation. Jesus explicitly said, "All that the Father gives me," "gives" being a present active indicative, i.e., "gives and keeps on giving me"; not "All that the Father has given me." Frédéric Louis Godet explains that this term "does not ... refer to the eternal decree of election; there would rather be, in that case, the perfect has given."2
Jesus confessed to having come down from heaven to do "the will [thelēma] of him who sent me." (Jn. 6:38) What is God's will? Jesus explains: "And this is the will [thelēma] of him who sent me, that I should lose nothing of all that he has given me, but raise it up on the last day." (Jn. 6:39) He continues, "This is indeed the will [thelēma] of my Father, that all who see the Son and believe in him may have eternal life; and I will raise them up on the last day." (Jn. 6:40, emphases added) Who will Jesus raise up? Believers. So, the will of God is that Jesus will not willingly lose or cast away any of the believers whom the Father gives to Him, but that all who "see" and believe in the Son will have eternal life.
St Paul informs us that the will, theló, or desire of God is that all people be saved and come to the knowledge of the truth (1 Tim. 2:4). This will, theló, is not causative but is conditioned on the one who will believe in Jesus the Son. God is willing to save, but too often, fallen human beings are not willing to be saved (cf. Lk. 13:34). To those unwilling to receive Christ Jesus as Lord and Savior (1:11; 6:26; 36), He responds, "Do not complain among yourselves. No one can [dunatai] come to me unless drawn [elkusē] by the Father who sent me; and I will raise that person up on the last day." (Jn. 6:43, 44) The Greek word dunatai denotes power, ability, not permission. Jesus is explicitly stating that no one has the inherent capability of coming to Jesus. This truth has been underscored by Jacob Arminius (1559-1609), the Remonstrants, and the history of classical Arminian theology and theologians:
In this [fallen] state, the Free Will of man towards the True Good is not only wounded, maimed, infirm, bent, and ... weakened; but it is also ... imprisoned, destroyed, and lost: And its powers are not only debilitated and useless unless they be assisted by grace, but it has no powers whatever except such as are excited by Divine grace.3 (all ellipses omit Latin words or phrases in the English text)
Because of our inherent, debilitating depravity, God the Father must assume and exude an enabling action for our benefit. Jesus termed this action elkusē, which, depending on the context, refers to dragging (cf. Jn. 21:6, 11; Acts 21:30; James 2:6), wooing or persuading (Jn. 6:44; 12:32), used thusly (persuading) in classical Greek by Plato and Virgil, as well as ancient Jewish literature, such as 4 Maccabees 14:13: "Observe how complex is a mother's love for her children, which draws everything toward an emotion felt in her inmost parts"; and 4 Maccabees 15:8: "Nevertheless, though so many factors influenced the mother to suffer with them out of love for her children, in the case of none of them were the various tortures strong enough to pervert her reason." (emphases added) Once the word is used for the unsheathing of a sword (John 18:10).
We think elkusē is best translated as "draw" or "influence" rather than "drag" here, given that the subject of John 6:44 is not an inanimate object, but a human being. Inanimate objects must be drawn, unsheathed, and dragged. Rational human beings, however, must be influenced, reasoned with (Isa. 1:18), persuaded. When the Spirit of God convicts sinners regarding sin and righteousness and judgment (Jn. 16:8-11), He does not "drag" anyone to a belief, which makes no sense, but rather convicts, elegchó, convinces, compels, persuades one of his or her sin, lack of righteousness, and the future judgment. Nowhere in Scripture are we taught that the Spirit of God "drags" anyone to believe any notion imagined. The sinner needs an enabling grace, not an enforcing grace, as St Paul himself attests: "For he has graciously granted [echaristhē] you the privilege not only of believing in Christ, but of suffering for him as well." (Phil. 1:29) God must, due to our inherent fallenness, echaristhē, exercise grace and bestow favor upon us if we are to be able to trust in and come to Christ Jesus for salvation.
The one drawn to, and thus given to Christ as a gift of the Father -- the one who believes in Him for salvation -- is the one whom Christ will raise up on the last day, as mentioned at John 6:39, 40. Jesus then expounds upon this truth from the Hebrew scriptures: "It is written in the prophets, 'And they shall all be taught by God.' Everyone who has heard and learned from the Father comes to me." (Jn. 6:45) This quote is taken from Isaiah 54:13, the context being the eternal covenant of peace that the God of Israel made with His Jewish people (Isaiah 54:10-13 NRSV):
For the mountains may depart and the hills be removed, but my steadfast love shall not depart from you, and my covenant of peace shall not be removed, says the L

ORD

, who has compassion on you. O afflicted one, storm-tossed, and not comforted, I am about to set your stones in antimony and lay your foundations with sapphires. I will make your pinnacles of rubies, your gates of jewels, and all your wall of precious stones. All your children shall be taught by the L

ORD

, and great shall be the prosperity of your children.
Jesus uses this passage of Isaiah to alert the Jewish people that 1) God had not forsaken them, since the gospel of Christ was first delivered to them (Rom. 1:16; 2:10; Acts 13:46); and 2) that all their future glory -- including all spiritual blessings -- shall be manifest in and through Israel's Messiah, Jesus, the Son of God (Jn. 6:44-45; Eph. 1:3). To this He adds, "Very truly, I tell you, whoever believes has eternal life." (Jn. 6:47) That belief is required to attain to eternal life is obvious from this passage in John 6: cf. Jn. 6:27, 29, 35, 36, 40, 47; that Jesus is the object of this faith is also obvious from His explicit statements of being the Bread of (eternal) Life: cf. Jn. 6:35, 48, 51, 58; that Jesus is willing to give sinners this Bread -- His very self -- is obvious, as well: cf. Jn. 6:27, 35, 37, 38, 39, 40, 44, 48, 50, 51. The crowd Jesus addressed, however, largely did not believe (Jn. 6:36) -- they had not learned from the Father (Jn. 6:45), and thus could neither believe nor come to Jesus for salvation, since salvation can be found solely in and through faith in Him by the gracious enabling of the Father.
While most in the crowd rejected Jesus' tenacious message of being the Bread of Heaven (Jn. 6:60, 66), the bestower of eternal life, and that people should believe in Him (Jn. 6:27, 29, 35, 40, 47), feed on Him (Jn. 6:27, 32, 53, 51, 53, 54, 55, 56, 57, 58) and drink from Him (Jn. 6:53, 54, 55, 56); those who placed their faith in Him knew that He spoke "the words of eternal life." (Jn. 6:68) "We have come to believe and know that you are the Holy One of God." (Jn. 6:69) Jesus responded, "Did I not choose you, the twelve? Yet one of you is a devil." (Jn. 6:70) Jesus foreknew, so Scripture informs us, "who were the ones that did not believe, and who was the one that would betray him." (Jn. 6:64)
For this reason, based on His foreknowledge, He spoke the truth that no one is inherently capable of coming to or believing in Him unless one is graciously enabled by the Father. (Jn. 6:65) That they did not believe in Jesus does not indicate that God the Father had refused to unconditionally pre-select them for salvation. Their continued unbelief exposed their own stubborn unwillingness and refusal of the grace of God (cf. Heb. 10:29). Had they, like the the eleven disciples, believed in Christ, they would have been given to Him by the Father, been united with Christ and other believers, and granted to feed upon and drink of Him for their spiritual sustenance. That such people are not saved displays not the unwillingness of God to save sinners but the unwillingness of sinners to be saved of God.
__________
1 Daniel D. Whedon, A Popular Commentary on the New Testament: The Gospels: II. Luke-John (London: Hodder and Stoughton, 1874), 287.
2 Frédéric Louis Godet, Commentary on the Gospel of John with an Historical and Critical Introduction, Volume Two (New York: Funk & Wagnalls, Publishers, 1886), 25.
3 Jacob Arminius, "Twenty-Five Public Disputations: Disputation XI. On the Free Will of Man and Its Powers," in The Works of Arminius, the London edition, three volumes, trans. James and William Nichols (Grand Rapids: Baker Book House, 1996), 2:192. He adds: "The Mind of man, in this state, is dark, destitute of the saving knowledge of God, and, according to the Apostle, incapable of those things which belong to the Spirit of God: ... To this Darkness of the Mind succeeds the Perverseness of the Affections and of the Heart, according to which it hates and has an aversion to that which is truly good and pleasing to God; but it loves and pursues what is evil. ... Exactly correspondent to this Darkness of the Mind, and Perverseness of the Heart, is ... the utter Weakness of all the Powers to perform that which is truly good, and to omit the perpetration of that which is evil, in a due mode and from a due end and cause." (2:192-93) (emphases original)