Since Christ suffered for our sins (Isa. 53:5c) then, when we sin, are we actually punished or chastised for it? If Christ already received our chastisement, then how can we also be chastised when we sin? Arminius' opponents charged that he denied that believers receive chastisement or punishment for sins they commit, but he did not deny it; rather, he affirmed the charge.
The Hebrew word for "punishment" at Isaiah 53:5 refers to instruction or discipline: "Those who are wise receive instruction, but fools reject it (Pr. 1:7; 8:33; 13:1; 15:5) ... When God's instruction is rejected, it results in punishments of various kinds (Job 36:10; Jer. 7:28; 17:23; 32:33; Zeph. 3:2)."1 Solomon instructs his son not to reject (or spurn) the discipline (or instruction) of the LORD, nor loathe His reproof (i.e., correction), for whom the LORD loves He reproves, even as a father, the son in whom he delights (Prov. 3:11-12); "The discipline of the Lord is not to be despised, for it is a demonstration of His love for His children (Job 5:17; Pr. 3:11; cf. Heb. 12:5, 6)."2 Arminius comments:
Those who are mere novices in Divinity know that the afflictions and calamities of this [natural] life are either punishments, chastisements, or trials. That is, in sending them, God either intends punishment for sins, in regard to their having been already committed, and without any other consideration; or He intends chastisement, that those who are the subjects of it may not afterwards fall into the commission of other or similar offenses; or, in sending afflictions and calamities, God purposes to try [or test] the faith, hope, charity, patience, and the like conspicuous virtues and graces of His people.3
Christ Jesus was "wounded for our transgressions, he was bruised for our iniquities: the chastisement of our peace was upon him; and with his stripes we are healed." (Isa. 53:5 KJV) What Jesus accomplished on the cross for believers was the taking away of the ultimate
consequences
of our sin, which is eternal death and misery in hell (Rom. 6:23), separated from the presence of God. Now, by grace through faith in Him (cf. Rom. 3:21-26), believers will not incur the
consequences
that we rightly deserve.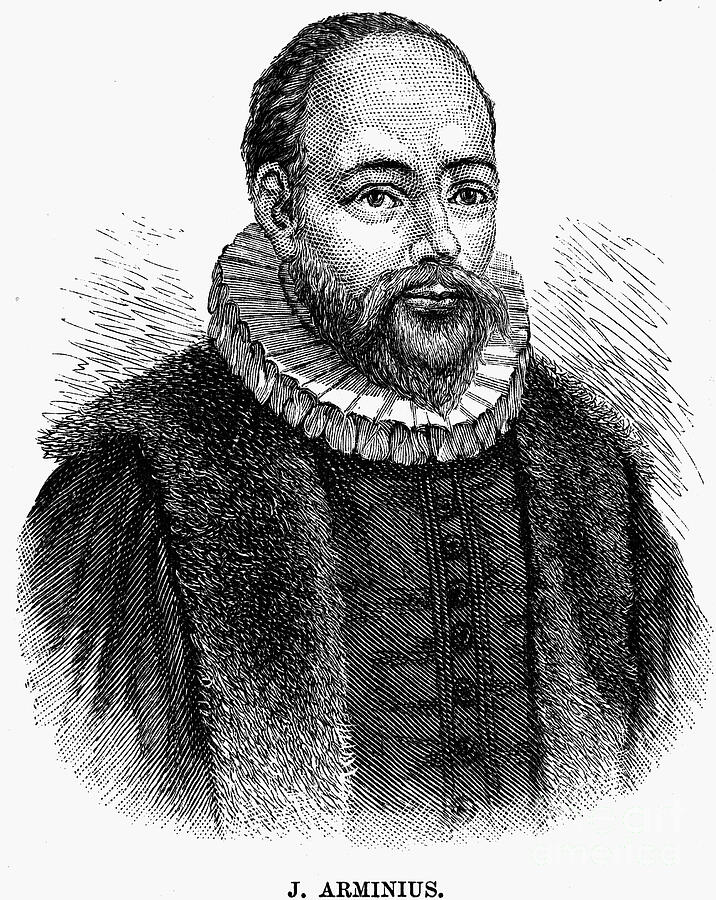 However, this truth does not mean that believers will not receive immediate
consequences
for our sins. Believers still receive forgiveness of those sins, by their union with Christ when we ask the Father for forgiveness (1 John 1:9), but we may reap temporal
consequences
for our sinful, willful choices (Gal. 6:7). God oftentimes uses the consequences of our sinful choices to correct His children for the sake of righteousness (and for His name's sake) so that we will not keep on practicing sin. (Those who continue to practice sin without any conviction at all from the Holy Spirit are, most likely, not saved or regenerated, cf. 1 John 3:9).
Not every affliction that the believer experiences, however, is a correction for sin from God. Arminius understands this when he states that, "in sending afflictions and calamities, God purposes to try [or test] the faith, hope, charity, patience, and the like conspicuous virtues and graces of His people."4 Arminius is merely affirming Scripture: "because you know that the testing of your faith produces endurance; and let endurance have its full effect, so that you may be mature and complete, lacking in nothing." (James 1:3-4 NRSV) Trials and consequences for sin are not synonymous.
Though believers greatly rejoice in the fact that we are "being protected by the power of God through faith for a salvation ready to be revealed in the last time" (1 Pet. 1:5), still we may experience various trials, so that "the genuineness of [our] faith -- being more precious than gold that, though perishable, is tested by fire -- may be found to result in praise and glory and honor when Jesus Christ is revealed." (1 Pet. 1:6-7) Arminius reminds us that, "by the envy of the devil, death entered into the world." But Christ destroyed the works of the devil (1 John 3:8). Therefore, all afflictions and trials and adversities and grief and pain and sorrow will one day be no more (Rev. 21:4).5
Distinguishing between the consequences of our sinful choices and the trials which come to test our faith may not always be easy to recognize or distinguish. But I think that we can avoid having to make such difficult distinctions by aiming to please the Lord in all we do (1 Cor. 10:31; Col. 3:17) -- I am preaching to myself here. In this sense, then, when we experience trials or afflictions, we can better view them as means to grow in God's grace, and in holy character, as He conforms us more and more to the image of His Son (cf. Rom. 8:29), rather than constantly trying to discern what sin we committed that deserves our present adversity or grief.
__________
1 Taken from "AMG's Annotated Strong's Hebrew Dictionary of the Old Testament," in the Hebrew-Greek Key Word Study Bible: Key Insights into God's Word: NASB, ed. Spiros Zodhiates (Chattanooga: AMG Publishers, 2008), 1919.
2 Ibid.
3 James Arminius, "The Apology or Defense of James Arminius. Article IX. Answer," in The Works of Arminius, the London edition, three volumes, trans. James and William Nichols (Grand Rapids: Baker Book House, 1996), 1:766.
4 Ibid.
5 Ibid., 1:768.