A person emailed me, asking how I reconcile Article XVII, "Of Predestination and Election," of Anglicanism's Thirty-Nine Articles of Religion, with Arminianism. The wrong assumption is promoted in this question: Jacob Arminius (1559-1609) and all Arminians reject the doctrines of Election and Predestination (which are often conflated), and therefore an Arminian could never subscribe to this article of the Anglican confession.

Of course, such persons have, without doubt, neglected to read the theology of Arminius and the Remonstrants (or they would never have asked me for an answer of reconciliation), thus making unwarranted assumptions; or they have been improperly taught by Calvinists who have misrepresented Arminian theology, which is, unfortunately, still quite common. Such also forget that both John and Charles Wesley, staunch Arminians who advocated the Arminian notion that apostasy is genuine, were Anglicans as well. They did not wrestle over Article XVII, nor, as will be obvious, is there any need for such wrestling or reconciling.
First, let us not forget our Anglican history: The English high church tradition would soon approach a perpetuated "dislike for Calvinism in general and Puritanism in particular,"
1
so we cannot assume a strictly Calvinistic -- whether supra- or infralapsarian -- interpretation of the Thirty-Nine Articles. This anti-Calvinist/anti-Puritan notion continued in the New World among Episcopalians as well. Hence we cannot repeat the tragic mistake of Calvinist theologian
Loraine Boettner
in assuming that, in every instance when and where we read the words Predestination or Election, an overtly Calvinistic interpretation of those words is intended or assumed (i.e., the notion of Unconditional Election unto salvation for some but not for most).
Second, let us not think beyond the actual words of Article XVII, which begin, "Predestination to Life is the everlasting purpose of God, whereby (before the foundations of the world were laid) he hath constantly decreed by his counsel secret to us, to deliver from curse and damnation those whom he hath chosen in Christ out of mankind, and to bring them by Christ to everlasting salvation, as vessels made to honour." What are Arminius' beliefs on this matter?
He writes: "Predestination therefore, as it regards the thing itself, is the Decree of the good pleasure of God in Christ, by which He resolved within Himself from all eternity, to justify, adopt, and endow with everlasting life, to the praise of His own glorious grace, believers on whom He had decreed to bestow faith."
2
Both confessions, that of Arminius and that of the Church of England, view the doctrine of Election in and through the Person of Jesus Christ, as does the apostle Paul himself (cf. Eph. 1:4). We were not unconditionally elected
to be
in Christ (the concept of unconditionality with regard to the doctrine of election is egregiously interpolated by Calvinists); that is not what the apostle wrote. We were elected in Christ
to be holy and blameless
before the Lord God Almighty (Eph. 1:4); that is how the text actually reads in Greek and even in English.
The Article continues (proof-texts added): "Wherefore, they which be endued with so excellent a benefit of God [Eph. 1:3], be called according to God's purpose by his Spirit working in due season [Rom. 8:28]: they through Grace obey the calling: they be justified freely [Rom. 5:1]: they be made sons of God by adoption [Rom. 8:15]: they be made like the image of his only-begotten Son Jesus Christ [Rom. 8:29]: they walk religiously in good works [Eph. 2:10], and at length, by God's mercy, they attain to everlasting felicity [Jude 1:24]."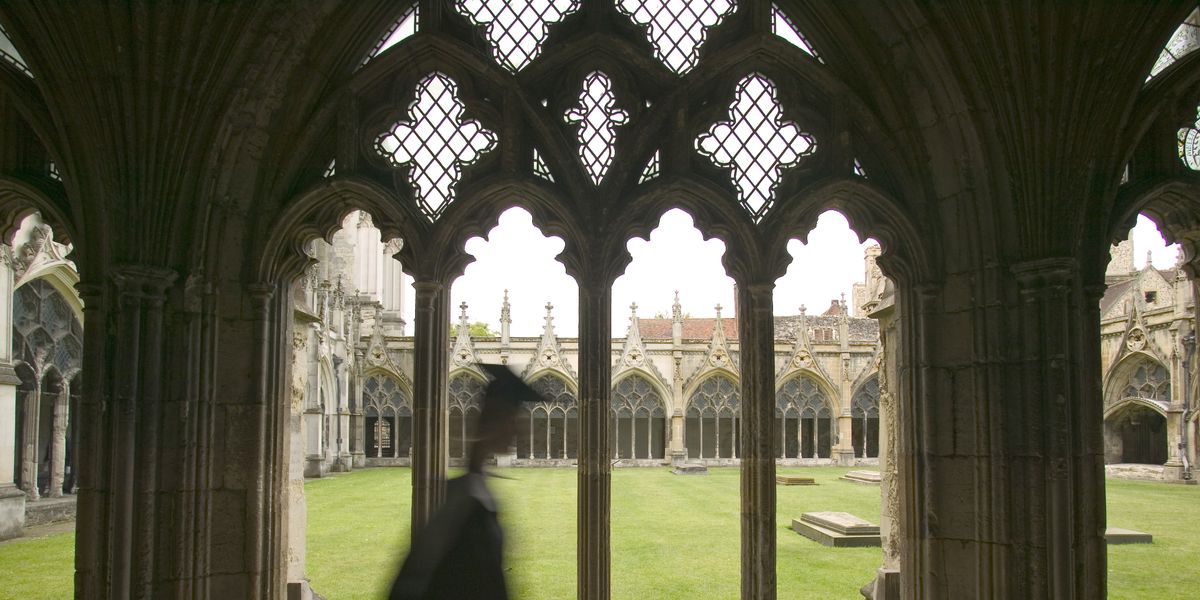 Arminius, in addition to affirming the statement above, concurs and adds: "This predestination is evangelical, and therefore peremptory [i.e., without contradiction] and irrevocable: And as the Gospel is purely gracious, this predestination is also gracious according to the benevolent ... inclination of God in Christ. But that grace excludes every cause which can possibly be imagined to be capable of having proceeded from man, and by which God may be moved to make this decree."
3
Therefore the charge of one boasting of his or her salvation in Arminian theology is exposed as nothing less than slanderous. Moreover, Arminius continues:
[W]e place Christ as the foundation of this predestination, and as the meritorious cause of those blessings which have been destined to believers by that decree. For the love with which God loves men absolutely to salvation, and according to which He absolutely intends to bestow on them eternal life, this love ... has no existence except in Jesus Christ, the Son of His love, who, both by His efficacious communication and by His most worthy merits, is the cause of salvation, and not only the Dispenser of recovered salvation, but likewise the solicitor, obtainer and bringer-back of that salvation which was lost.4
Our Article XVII insists that this doctrine is "full of sweet, pleasant, and unspeakable comfort to godly persons." Arminius insists that this doctrine is "the foundation of Christianity, of salvation, and of the certainty of salvation,"
5
stating furthermore that "it serves to establish the glory of the grace of God, to console afflicted consciences, to terrify the wicked and to drive away their security."
6
Our Article states that, for "curious and carnal persons, lacking the Spirit of Christ, to have continually before their eyes the sentence of God's Predestination, is a most dangerous downfall, whereby the Devil doth thrust them either into desperation, or into wretchlessness of most unclean living, no less perilous than desperation." Arminius concurs: "It is capable of terrifying the ungodly; because it teaches that the Decree of God concerning unbelievers is irrevocable ... and that 'they who do not obey the truth, but believe a lie' are to be judged to eternal destruction."
7
Lastly, our Article states, "Furthermore, we must receive God's promises in such wise, as they be generally set forth to us in Holy Scripture: and, in our doings, that Will of God is to be followed, which we have expressly declared unto us in the Word of God." These are the sentiments of Arminius as well:
This doctrine therefore ought to resound not only within private walls and in Schools but also in the assemblies of the Saints and in the Church of God. Yet one caution ought to be strictly observed, that nothing be taught concerning it beyond what the Scriptures say, that it be propounded in the manner which the Scriptures have adopted, and that it be referred to the same end as that which the Scriptures propose when they deliver it. This, by the gracious assistance of God, we think, we have done: "Unto Him be glory in the church by Christ Jesus throughout all ages, world without end. Amen!"8
Clearly, Arminius' language here even reflects that of the Anglicans. From only this cursory reading of Arminius, I hope what is obvious is that his theology of Election and Predestination does not require the Arminian who agrees with him to "reconcile" his beliefs with Article XVII of the Thirty-Nine Articles. Both statements of faith are speaking the same language, even using some of the exact same words. Anglicanism is a most worthy companion to classical Arminianism, and vice versa.
__________
1 Robert Bruce Mullin, Episcopal Vision / American Reality: High Church Theology and Social Thought in Evangelical America (New Haven: Yale University Press, 1986), xiv.

2 Jacob Arminius, "Twenty-Five Public Disputations: Disputation XV. On Divine Predestination," in The Works of Arminius, the London edition, three volumes, trans. James and William Nichols (Grand Rapids: Baker Book House, 1996), 2:226.

3 Ibid., 2:392.

4 Ibid.

5 Ibid., 2:393.

6 Ibid., 2:229.

7 Ibid.

8 Ibid.